Kitchens
Blair's Finish Carpentry specializes in Custom Kitchen Cabinets. We have many years of experience building kitchens to fit your budget and needs, if your kitchen is big, or small, we are happy to help you. We also install counter tops and help you get the right size.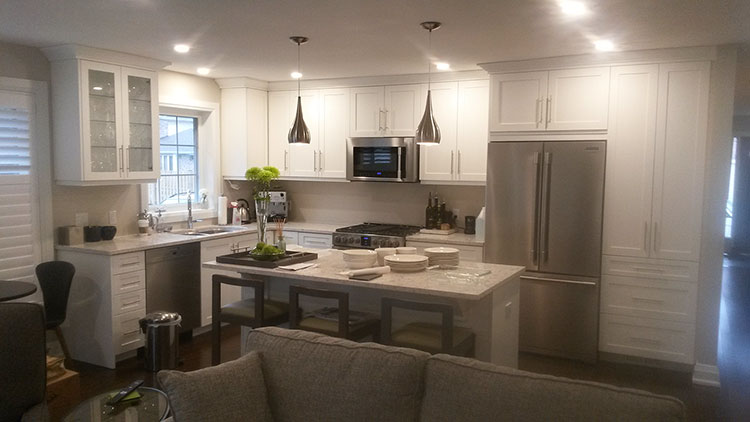 We can help you design a kitchen if you don't already have one. Unlike store bought cabinets that are not custom fit, our cabinets are custom made to fit your kitchen, so you can have more useful space in your kitchen.
Kitchen Cabinets
If your kitchen needs more storage space, adding more cabinets or drawers might be what you need to make your kitchen more functional.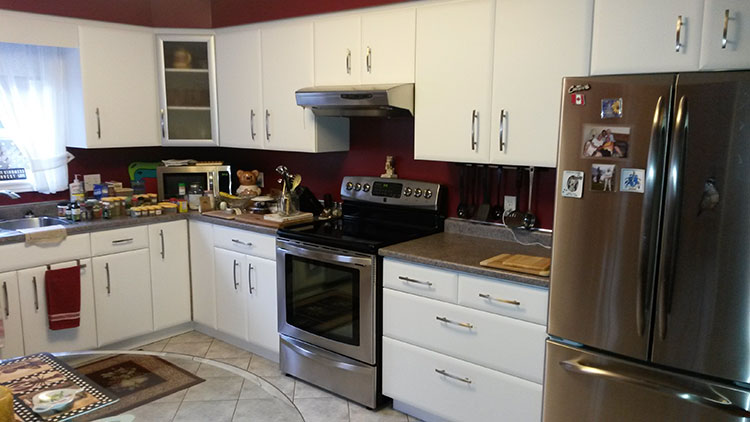 Custom Kitchen Cabinets in Niagara Region
We have been building custom kitchens for over 30 years.